Diesel Beer-cola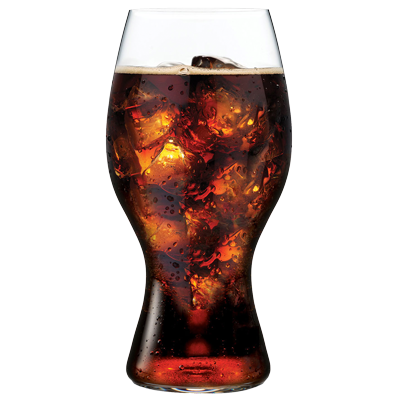 alc. 2,5%
The twist to the classical radler, made by combining blonde beer and coke, instead of lemon. Worthy of at least one try!
Fresh taste, with a lighter percentage  of alcohol.
Kulmbacher Pils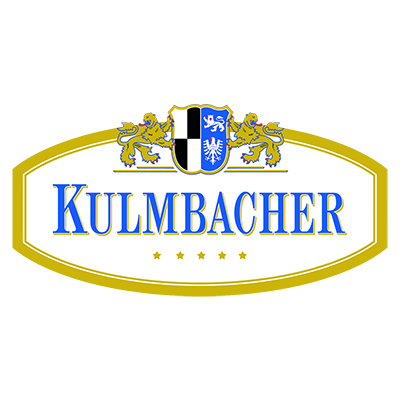 alc. 4,9%
Blond beer, made from neat malted barley with Pilsner's method, definitely hopped. Very delicate smell and taste. It is the pearl of Kulmbacher brewery.
It can be paired with boiled meat or grilled white meat, with sea food salads or with unseasoned baked fish.
Radler Beer-lemon
alc. 2,5%
This beer's recipe is credited to Franz Xaver Kugler, gourmet of Munich, who in September  922 invented this recipe for the 3.000 cyclists which visited his tavern.
Fresh taste, with a lighter percentage of alcohol.
Kapuziner Weissbier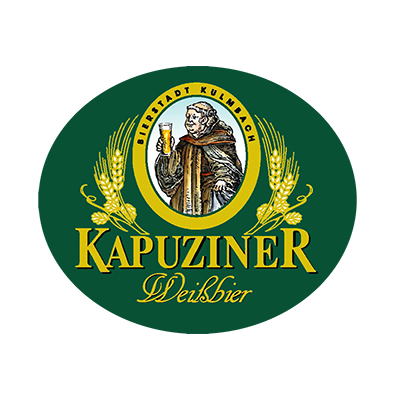 alc. 5,4%
Beer with a typical cloudy look, made with a high percentage of corn malt and containing the suspended fermentation  brewer's yeast.
Can be matched with grilled pork, weisswurst or lightly seasoned medium beef.
Heller Bock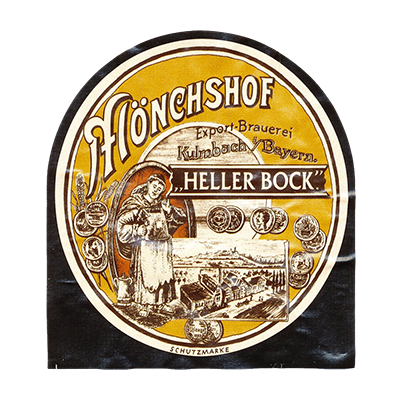 alc. 7,5%
From Franconia,  it is the "blonde"  of the monks.  Blond double  malt beer.
Pair it with our Linzertorte.
Bockbier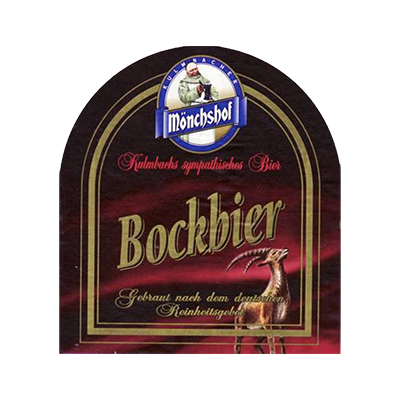 alc. 6,9%
Red double malt beer, suitable for those who love strong tasty beers.
Match it with grilled meat, boiled wurstel or fleischkase. Goes well also with spiced desserts or chocolate and marmalade cakes.
Kellerbier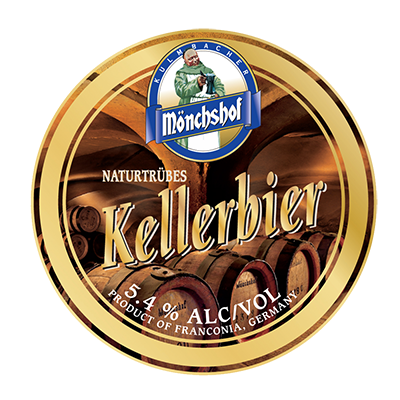 alc. 5,4%
Amber-colored beer, with suspended natural yeast. It is still produced following the mid 1800's recipe when the beers were not filtered once the fermentation process was terminated.
It can be matched with shortbreads, apple strudel and fruit tarts.
Mönchshof Naturtrüb´s Alkoholfrei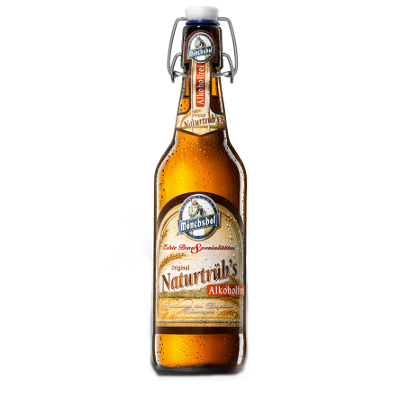 alc. 0,5%
Unfiltered, naturally, cloudy, specialty beer those who have  to drive and don't want to miss out on  a good beer.
Schwarzbier
alc. 4,9%
It is a dark beer, made from pure malted barley with the Pilsner's method but mildly hopped. The toasted malt gives the beer its amber color and pleasant aroma.
Match it with spiced salami and rye bread, or with grilled or baked meat.
Estrella Damm Daura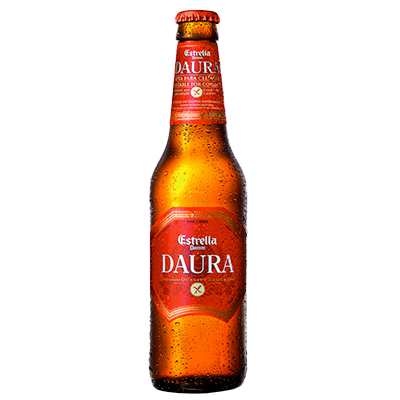 alc. 5,4%
Perfectly adapted for celiacs, it is a smooth and tasty beer for who is intolerant at glutens. Approved by Celiac Italian Association it's a golden glossy-looking beer with  low brewing.  Gluten content less than 6 p.p.m.